UNCTAD was in Barbados on 5-7 December 2017 to deliver a regional capacity building workshop on "Climate Change Impacts and Adaptation for Coastal Transport Infrastructure in the Caribbean"
A regional capacity-building workshop was held in Barbados (5-7 December 2017, Bridgetown, Barbados), bringing together seaports and airports authorities as well as a range of other stakeholders, experts, development partners, and organizations from the wider Caribbean region (21 countries and territories). The regional workshop provided an opportunity to present and discuss the findings of the national case studies for Jamaica and Saint Lucia, and to provide demonstrations and training on the' Climate Risk and Vulnerability Assessment Framework for Caribbean Costal Transport Infrastructure' developed under the project.
In the light of the impacts of the devastating hurricane season of 2017, the regional workshop also served as an important topical forum for exchange and discussion of collaborative action amongst stakeholders in the region. In addition to presentations, demonstrations, and training led by the project team, a series of high quality expert presentations complemented the programme. Speakers and resource persons included experts from relevant international and regional organizations (OECS, UNDP, UNECLAC, CCCCC, ECJRC, CTO, CARICOM, Airports Council International (ACI), CDB, ACP), as well as leading international and regional academic researchers.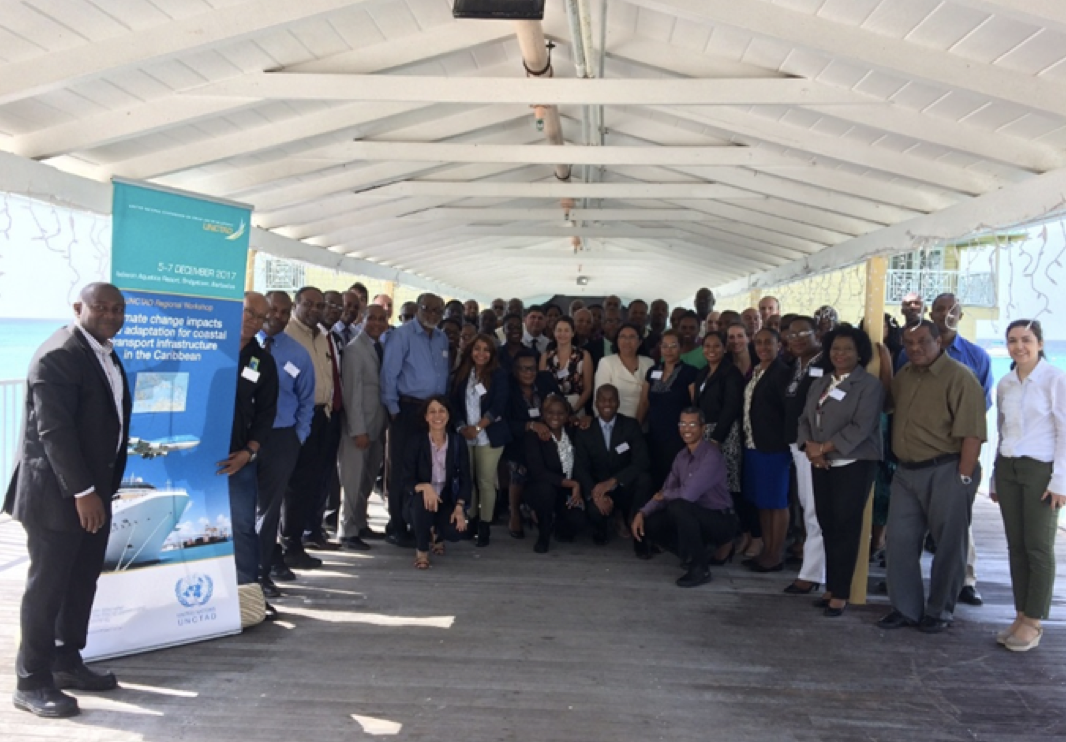 Seagrasses in Jamaica – Dr Pascal Peduzzi (UNEP-GRID)